Restore Health And Wellness is a health and wellness clinic that provides services in the Ottawa area.
The clinic specializes in providing pain relief to those who are struggling with chronic pain. They provide services such as chiropractic, massage therapy, physiotherapy, and osteopathy treatments.
Restore Health And Wellness is committed to helping our clients achieve their goals of living healthy lives through life, work and play.
Meet Our Team
Most of of our healthcare professionals have more than 10 years of experience, working with a variety of people and conditions.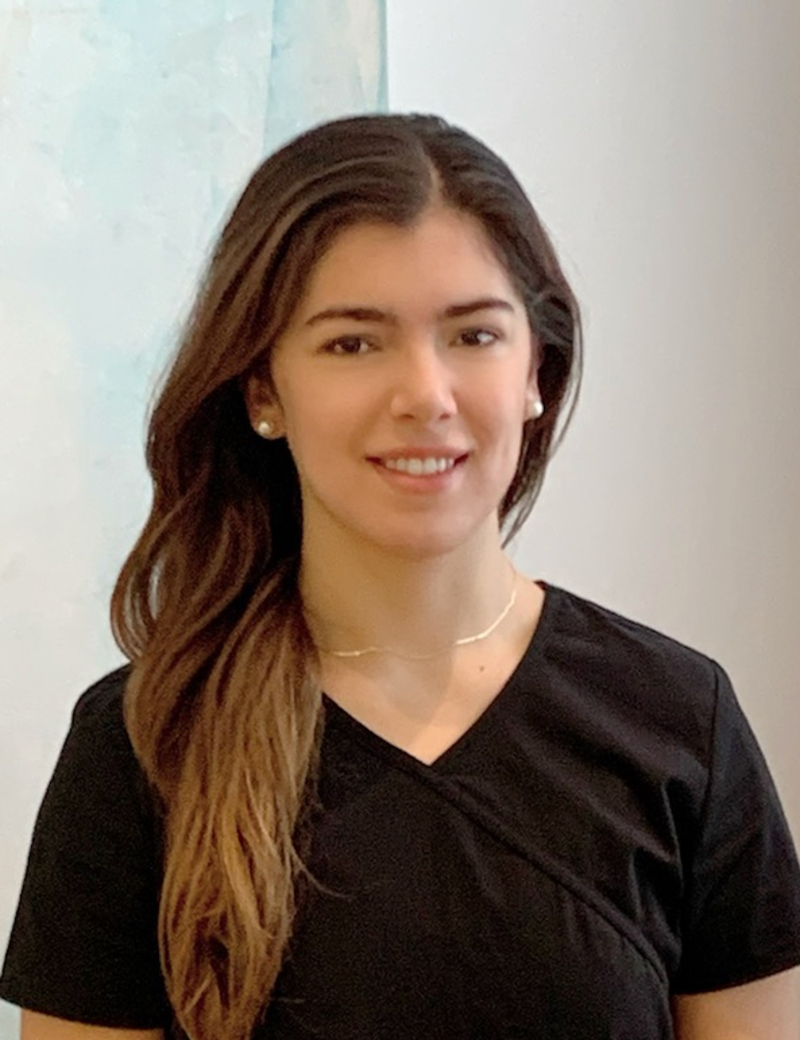 Ana-Maria Guerrero
BHSc, M. OMSc
Osteopathy
Ana-Maria is a graduate of the Master of Osteopathic Manual Science program at the Canadian Academy of Osteopathy, She is knowledgeable in many technique tools, including: Myofascial release, cranial sacral, ligamentous articular release, muscle energy, strain/counterstrain, and more. Ana-Maria also holds an Honours Bachelor in Health Sciences from the University of Ottawa. The importance of maintaining a healthy body was further enforced while Ana-Maria was working as a lifeguard, swim instructor, and swim coach for over 7 years.
Ana-Maria uses her clinical skills to tackle her patient's injuries, chronic pain, and discomfort. She assesses the anatomy of each of her clients to find and address the root cause. Her treatment is anatomically precise and requires an extensive knowledge of biomechanics to provide each patient with treatment that is uniquely tailored to them. She works with the general population, ranging from teens to older adults, and athletes. Her goal is to align her patient's body to help prevent injury, re-establish a patient's previous physical wellbeing, and/or develop a patient's "new normal" post-injury or post-surgery.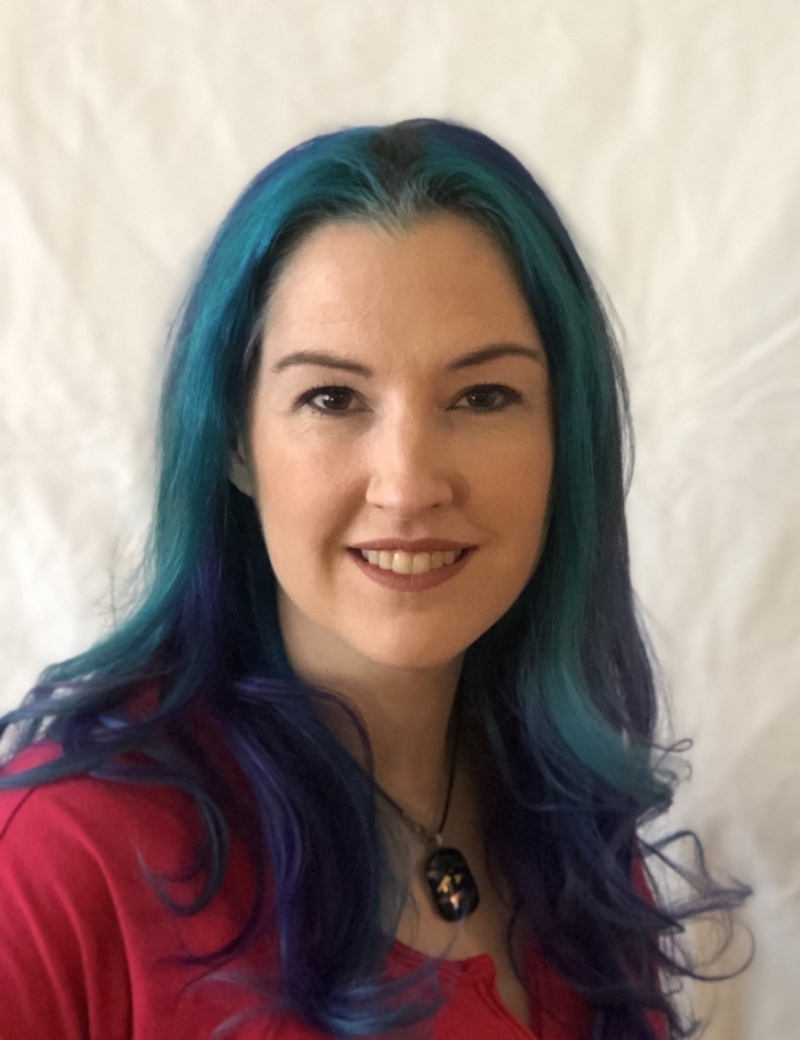 Dawn Ham
RMT
Massage Therapy
Dawn is a registered massage therapist with over 7 years experience as an RMT. After being diagnosed with Idiopathic Degenerative Hearing Loss in her mid 20's, she decided to return to school, and a profession, that would adapt well to her future with hearing loss. What started as an interest in anatomy and biology became a passion to help people live healthy pain-free lives. After graduating from Everest College in 2011, she found that the initial education was a good base, but limited. She first took courses in infant massage instruction and certified paediatric massage therapy, and since then she has continued her education in scar tissue mobilization, post concussion syndrome, and myofascial release. Outside of work Dawn enjoys an active lifestyle that includes hiking, camping, and 'tinkering' with her Jeep.
Dawn is both fluent in English and American Sign Language(ASL)
She is accompanied by her hearing-ear-dog (in training), Brennan.
Dr. Jared Gerston
DC
Chiropractic
"As a chiropractor and the owner of Restore, my goal is to provide the best care possible to my patients. For those in pain, my aim is to help you heal as fast as possible, and to get you back to enjoying what you love to do, pain free. I use orthopaedic tests, functional movement analysis, a novel method of manual muscle testing, called Neurokinetic Therapy® (NKT), and P-DTR (Proprioceptive - Deep Tendon Reflexes) to identify and correct imbalances and compensation patterns. Rather than just treating pain (a symptom) we go after the cause of the pain to create quick and lasting results. For those who are not in pain, correcting these compensations and imbalances will lead to more efficient movement and stabilization strategies, and can help to improve performance and posture. I see the doctor-patient relationship as a partnership, where I help to facilitate your healing by providing expertise, insight and treatment, and you provide the dedication and work to make that change happen.
Using advanced NKT® and P-DTR techniques, we can treat scars, head trauma and concussions, old sprains, ligament imbalances, pelvic floor muscles, the jaw, compressed joints, as well as more common muscle to muscle compensations. In addition to NKT and P-DTR, I employ massage techniques like myofascial release, joint mobilization and manipulation, and I assign personalized corrective exercise plans.
I look forward to working with you to achieve your health goals, whatever they may be!"
Education & Certifications:
Canadian Memorial Chiropractic College Class of 2011
P-DTR (Proprioceptive - Deep Tendon Reflexes) advanced practitioner
NKT (Neurokinetic Therapy) - advanced practitioner, teaching assistant, Ottawa study group leader
AiM (Anatomy in Motion)
Acupuncture
Myofascial Release (formerly full body ART certified)
Graston/ Instrument assisted soft tissue mobilization
Kinesio Taping
Building the Ultimate Back - Stuart McGill
Corrective Exercise Strategies for the Shoulder - Evan Osar
Immaculate Dissection - Core Concepts (Breathing Dynamics and the Core) - Kathy Dooley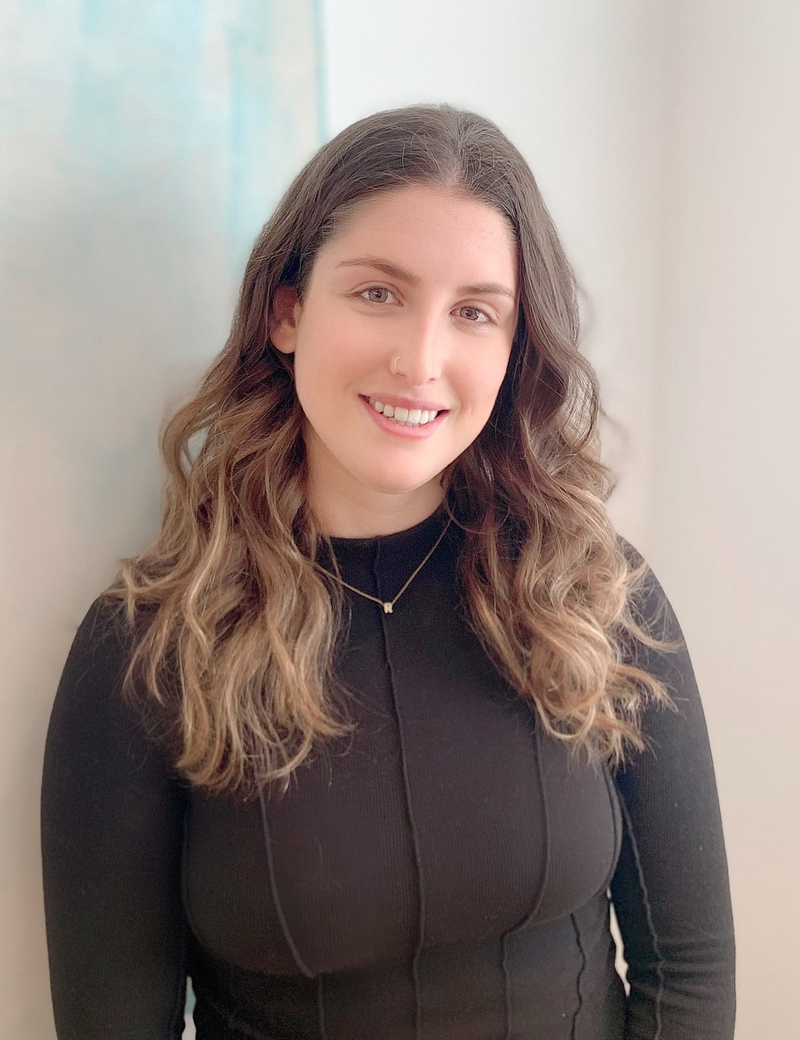 Dr. Remi Pearl
DC, BsC (Hons)
Acupuncture, Chiropractic, Instrument Assisted Soft Tissue Mobilization, Myofascial Release
Dr. Remi Pearl (She/Her) graduated as a Doctor of Chiropractic from the Canadian Memorial Chiropractic College. Prior to that, she obtained a Bachelor of Science in Kinesiology from Queen's University. Dr. Pearl also completed the Contemporary Neurofunctional Acupuncture course at McMaster University in 2021. Her passion for Chiropractic began while working as a team trainer for the varsity volleyball team throughout her university years.
Dr. Pearl approaches each assessment and treatment with an evidence based and holistic approach in hopes of helping each patient achieve their individual goals. She uses a diversified Chiropractic technique incorporating soft tissue therapy, chiropractic adjustments, rehabilitation, neurofunctional acupuncture, athletic taping and most importantly, patient education. Dr. Pearl has a keen interest in helping patients restore to their optimal function by working closely with them to create a personalized treatment plan.
Dr. Pearl played an instrumental part of the 2023 Ottawa Redblacks Football chiropractic staff. She has a keen interest in sport related chiropractic care and provides various sport specific mobility classes around the city of Ottawa.
Dr. Pearl is currently accepting new patients and would love to help assist you reaching your goals.
Remi's Work Hours are:
Monday 8am-2pm
Tuesday & Thursday 2-8pm
Occasional Saturday 9-12pm (Look out for these!)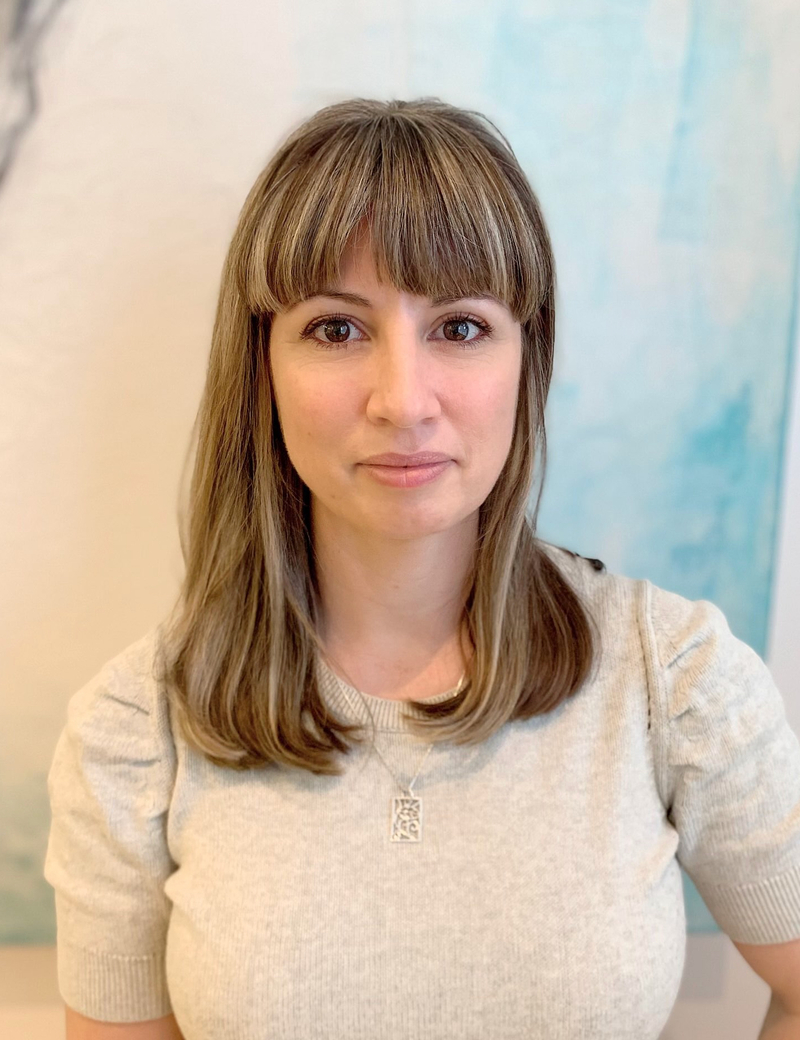 Dr. Romana Schmidt
BSc, DC
Chiropractic
Dr. Romana has a life-long interest in the human body and is a proponent of healthy lifestyle with a multi-disciplinary and evidenced-based approach for generating health and well-being. She uses a diversified Chiropractic technique using a hands on approach incorporating spinal adjustments, joint mobilizations, soft tissue therapy, therapeutic exercises, and nutritional education with a strong focus on Acupuncture to treat pain and dysfunction. She has taken additional training in Neurokinetic Therapy® (NKT), a manual muscle testing technique, to get at the root cause of a patient's pain and help address and correct compensation patterns.
Dr. Romana Schmidt graduated as a Doctor of Chiropractic from the Canadian Memorial Chiropractic College in 2011. After completing her Chiropractic Degree she went on to complete the Contemporary Medical Acupuncture Program at McMaster University. Prior to her Chiropractic education she attended McGill University and graduated with a Bachelor of Science in human anatomy and cell biology. Dr. Romana has a strong passion for working with prenatal and paediatric care and has completed additional training in Webster Technique and infant musculoskeletal health.
Each treatment plan is specifically tailored for each patient to encourage healing and to provide the tools and education needed to optimize their health, function, and movement.
"I have one goal in mind - to help my patients feel better as quickly as possible and to empower them to take control of their health through active care and rehabilitation."
Additional Training & Certifications:
McMaster Medical Acupuncture
(NKT) Neurokinetic Therapy - Level 2 Certified
Webster Technique for Pregnancy
MSK Health in Infants
Concussion Management Level 1
Myofascial Release (formerly ART certified)
Graston / Instrument Assisted Soft Tissue Mobilization
Kinesio Taping
Roll Model Method - Jill Miller
Clinical Companion to Fix Your Own Back for Disc Herniations - Phillip Snell
Immaculate Dissection (Peripheral Nerve Entrapments, Core Concepts & Breathing) - Kathy Dooley
In her spare time, Dr. Romana enjoys leading a healthy and balanced lifestyle with good nutrition and exercise such as cycling, strength training, yoga and snowboarding.
Find more information about Dr. Romana @ drromana.ca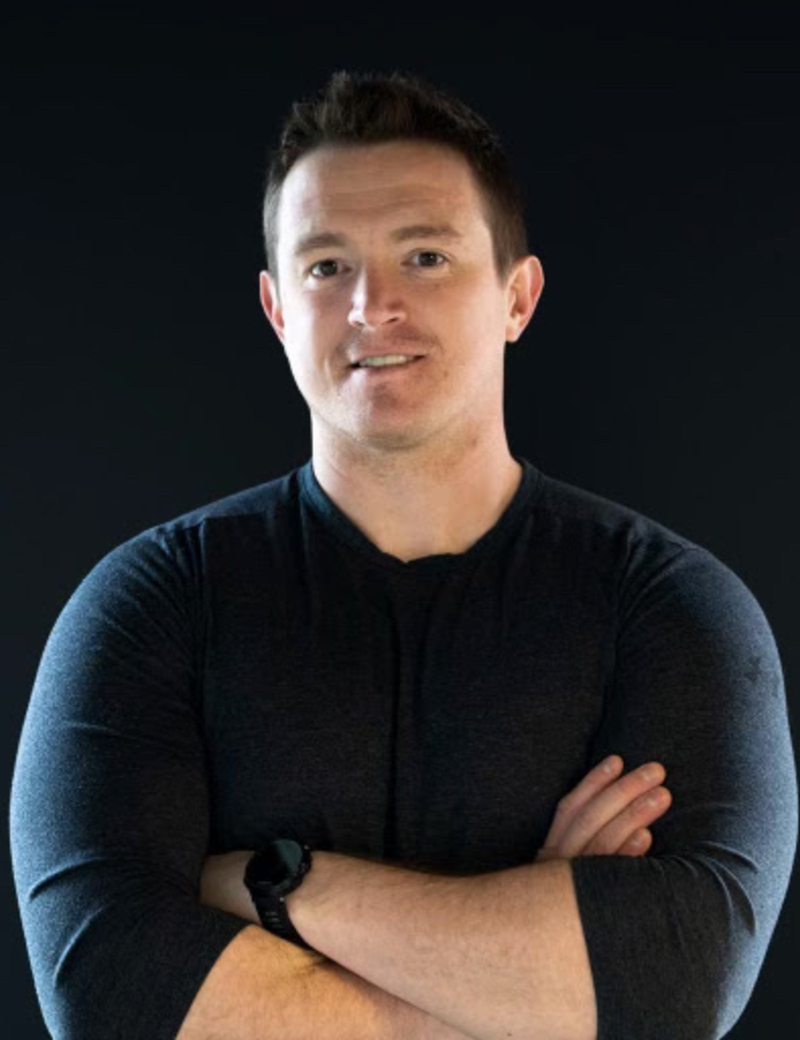 Iain McGregor

Physiotherapy
Iain graduated with an Honours degree in Physiotherapy from the Glasgow Caledonian University in 2014. He has gained valuable experience working in various hospitals and private practice settings. From working with post-op patients, to long term rehabilitation wards, to high-level athletes, he enjoys tailoring treatment to a variety of individual needs. His approach has a strong focus on patient centred care, with a goal of ascertaining each individual's unique needs and personal goals. He utilizes manual therapy, acupuncture, dry needling as well as functional and specific exercise prescription to improve mobility, function, alleviate pain and optimize your performance. He is dedicated to staying up to date with the current scientific evidence, and is continually pursuing further education to provide the most up-to-date care for his patients. Whether you're dealing with a sports injury, someone experiencing pain from activities of daily living or training, or a young-at-heart senior wanting to improve your daily function; Iain would love the opportunity to work by your side.
Courses:
McMaster Neurofunctional Medical Acupuncture
Dynamic Neuromuscular Stabilization: Exercise Course A
Foundations In Neurofunctional Assessment Course
Sports Emergency First Responder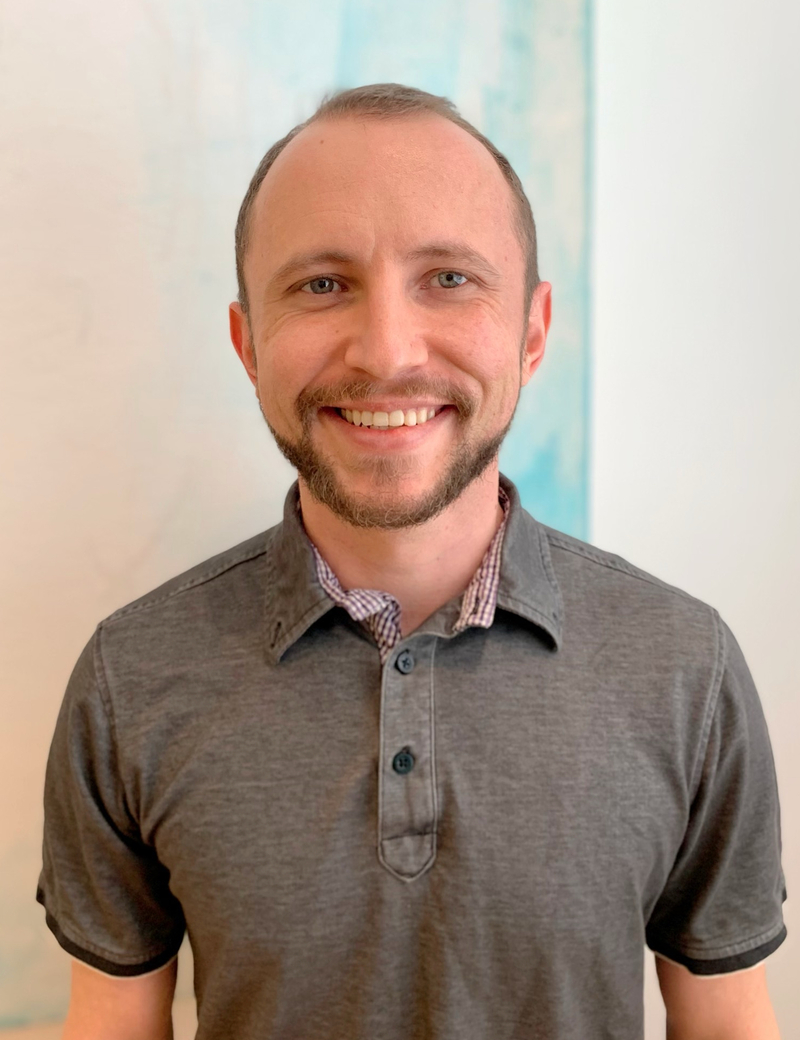 Mike McGinnes
RMT
Massage Therapy
Mike has been practicing for over a decade, graduating from the D'Arcy Lane Institute in 2007, but his passion for massage started when he was 14, massaging friends and family. Throughout his career Mike has worked in an array of settings enabling him to develop his skillsets in both relaxational and therapeutic modalities. Mike's current treatment approach is analytical in nature, customizing each treatment to be the most effective for each client's presented concern with an added educational component. Having furthered his education in myo-fascial release, IASTM/Gua Sha, therapeutic cupping, level I neurokinetic therapy (N.K.T) and dry needling/acupuncture he strives to provide the most comprehensive client-centered treatment.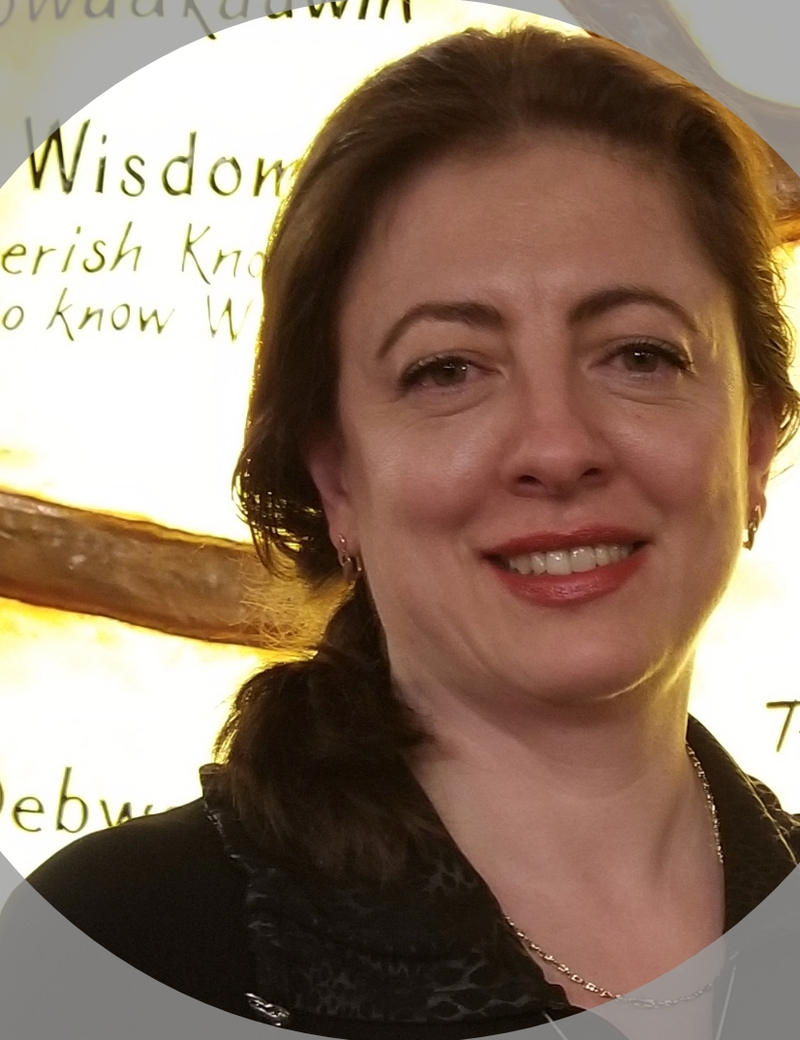 Tatiana Townsend
RMT, DOMP
Massage Therapy, Osteopathy
Tatiana is a registered massage therapist of 17 years, and a manual osteopathic practitioner. She completed her education at the International Academy of Massage in Ottawa, and her Manual Osteopathy program (DOMP) in SOCO (Southern Ontario College of Osteopathy) in 2020. Additionally, Tatiana has been a Reiki Master since 2002.
Tatiana is the 4th generation of healers from her mother's side, and a health advocate in her family. It has helped her to be more intuitive, while still developing and following a client treatment plan.
Tatiana has an extensive background as a health practitioner, having worked in private and public practices such as physiotherapy clinics, spas and health care centres. She is well known in the massage community in Ottawa.
Tatiana's scope of practice is not limited to certain age groups or conditions. Through her practice, she has treated various conditions, including, but not limited to, sports injuries and motor vehicle accident injuries, migraine/tension headache, sciatica, joint pain (including TMJ, back pain, frozen shoulders, etc), repetitive strain injuries (RSI), plantar fasciitis, stress, anxiety, PTSD, digestive disorders, post-concussion rehabilitation, and post surgery rehabilitation.
As a manual osteopathic practitioner, she specializes in body alignment. Tatiana believes in a holistic and cooperative approach to treatment, believing in the importance of strengthening and balancing a body, mind and spirit. She provides additional recommendations and corrections as home care to clients. She understand that there is not a "one-size-fits-all" method for treatment, and as such, employs a variety of techniques such as: Swedish massage, Muscle Energy Technique, Myofascial Release, trigger point release, manual lymphatic drainage, cupping, craniosacral therapy, body alignment principle and method, and more. She is constantly furthering her knowledge, currently learning Face Yoga Method, a facial fitness technique which helps to maintain and correct face muscle imbalances in a natural way, to preserve natural beauty. She is also continuing to develop her knowledge in post concussion rehabilitation methods through osteopathy.
She enjoys spending her time with family and friends, doing her meditation, face yoga, Reiki, some spiritual activities, as well as reading .
With regards,
Tatiana Townsend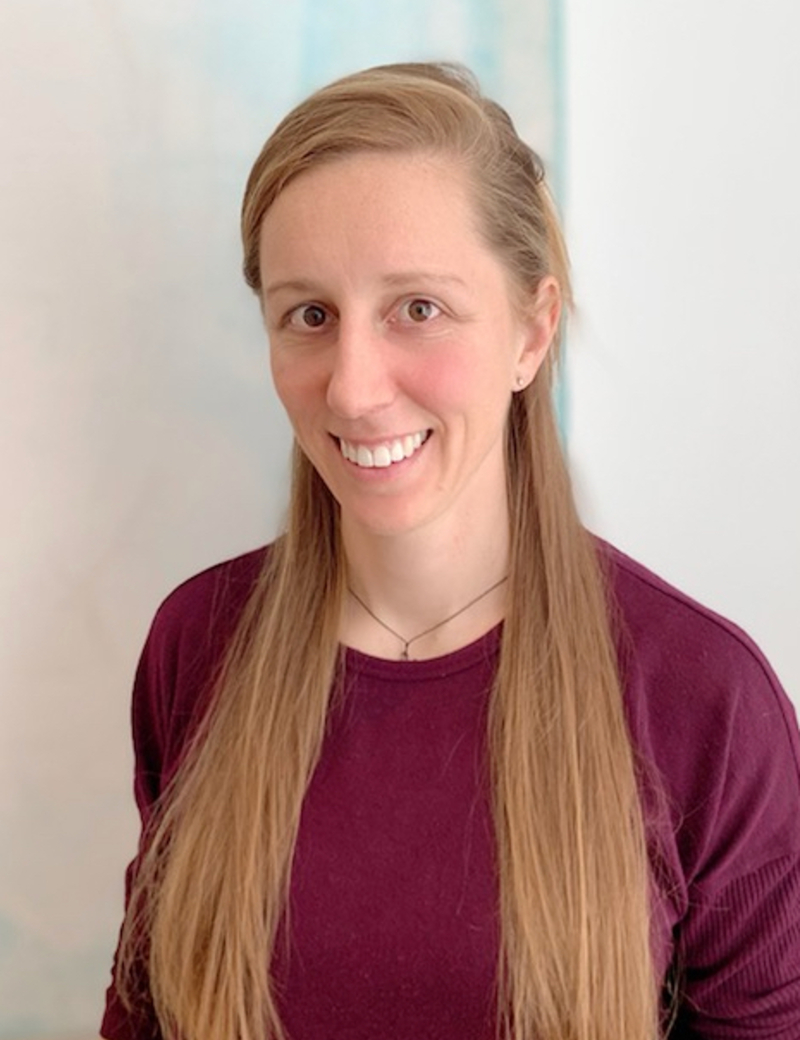 Veronique Yeon
MScPT
Physiotherapy
Véronique has been registered with the Ontario College of Physiotherapists since 2010. She graduated from the University of Ottawa with a Masters of Physiotherapy (2010) and a Bachelors in Human Kinetics (2008). Véronique has worked with a variety of clients. She has worked in the private sector with orthopedic injuries (sport injuries, post surgery, etc) and has also worked in a hospital setting.
Véronique believes in a hands on approach and being able to give her clients the essential tools to manage their injuries. She has a keen interest in using functional movements and exercises to help clients return to optimal function. She is constantly striving to add new tools to help her clients. Here are a few of her certifications:
Concussoin Management Level 2 (Concussion Rehab Works)
Vestibular Rehabilitation (Dizziness and Balance Rehabilitation Clinic)
Kinetacore FDN Level 1 practictioner (Trigger point dry needling),
Neurokinetic Therapy (NKT) level 3 (Advanced) practitioner,
Dynamic Neuromuscular Stabilization (DNS Part A, B, C and Women's Health)
Mackenzie Part B therapist,
Neuro-proprioceptive taping (kinesio-taping)
Instrument Assisted Soft Tissue Release
FMS (Functional Movement Screen) Certified
Véronique is currently pursuing her level 2 manual therapy certification with the Canadian Physiotherapy Association.
Originally from Ottawa, Véronique grew up in Orléans. She has always had a love for sports and health. Outside of her working hours as a physiotherapist, Véronique also works as a Crossfit trainer (level 1 certified and Crossfit Weightlifting certified). In addition, Véronique enjoys outdoor activities such as cycling, skiing and lives an active lifestyle. She also loves being involved with the community.