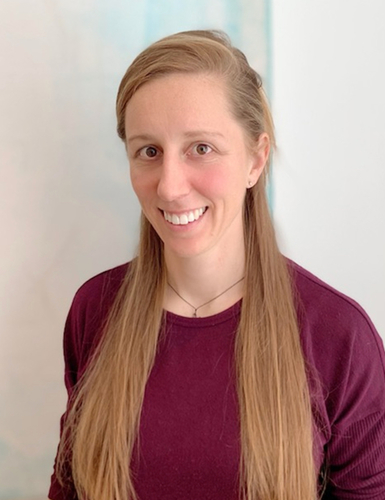 Véronique has been registered with the Ontario College of Physiotherapists since 2010. She graduated from the University of Ottawa with a Masters of Physiotherapy (2010) and a Bachelors in Human Kinetics (2008). Véronique has worked with a variety of clients. She has worked in the private sector with orthopedic injuries (sport injuries, post surgery, etc) and has also worked in a hospital setting.
Véronique believes in a hands on approach and being able to give her clients the essential tools to manage their injuries. She has a keen interest in using functional movements and exercises to help clients return to optimal function. She is constantly striving to add new tools to help her clients. Here are a few of her certifications:
- Kinetacore FDN Level 1 practictioner (Trigger point dry needling),
- Neurokinetic Therapy (NKT) level 3 (Advanced) practitioner,
- Dynamic Neuromuscular Stabilization (DNS Part A, B, C and Women's Health)
- Mackenzie Part B therapist,
- Neuro-proprioceptive taping (kinesio-taping)
- Instrument Assisted Soft Tissue Release
- FMS (Functional Movement Screen) Certified
Véronique is currently pursuing her level 2 manual therapy certification with the Canadian Physiotherapy Association.
Originally from Ottawa, Véronique grew up in Orléans. She has always had a love for sports and health. Outside of her working hours as a physiotherapist, Véronique also works as a Crossfit trainer (level 1 certified and Crossfit Weightlifting certified). In addition, Véronique enjoys outdoor activities such as cycling, skiing and lives an active lifestyle. She also loves being involved with the community.